TAKE ADDITIONAL 10% OFF
COUPON CODE: SAVE10

"I wanted to create something for all textures,
all types, all colors"

- Shanemichael Duncan
FOUNDER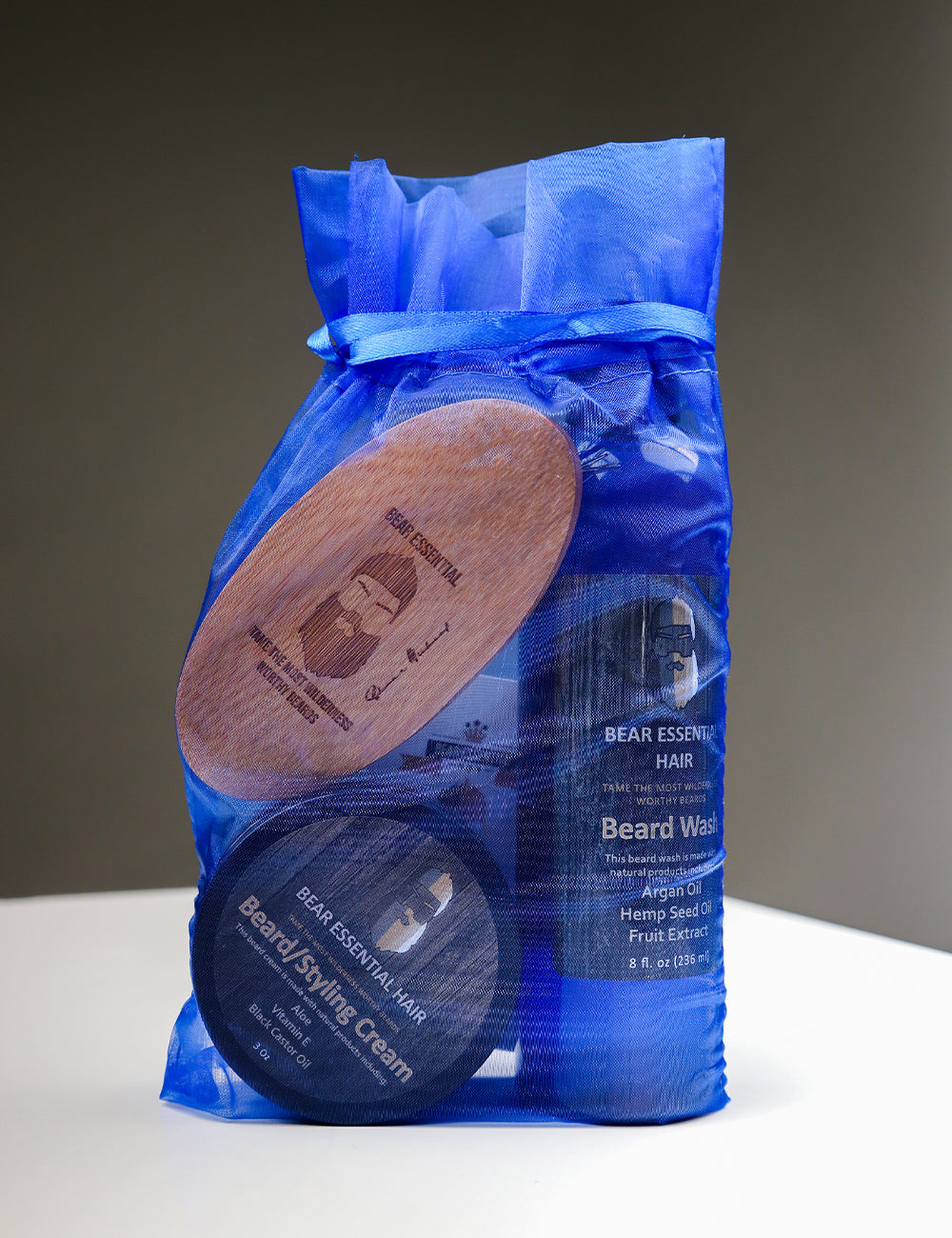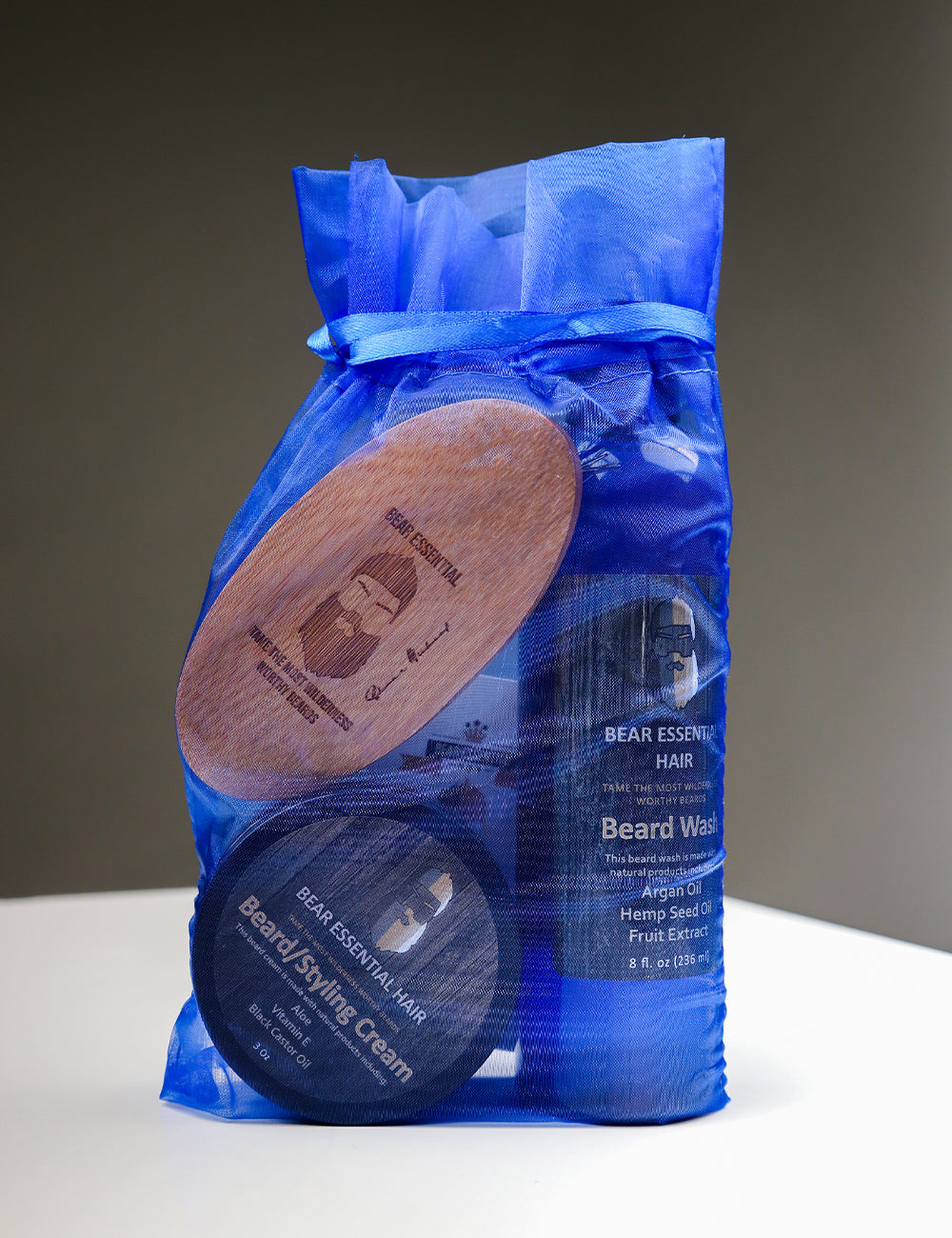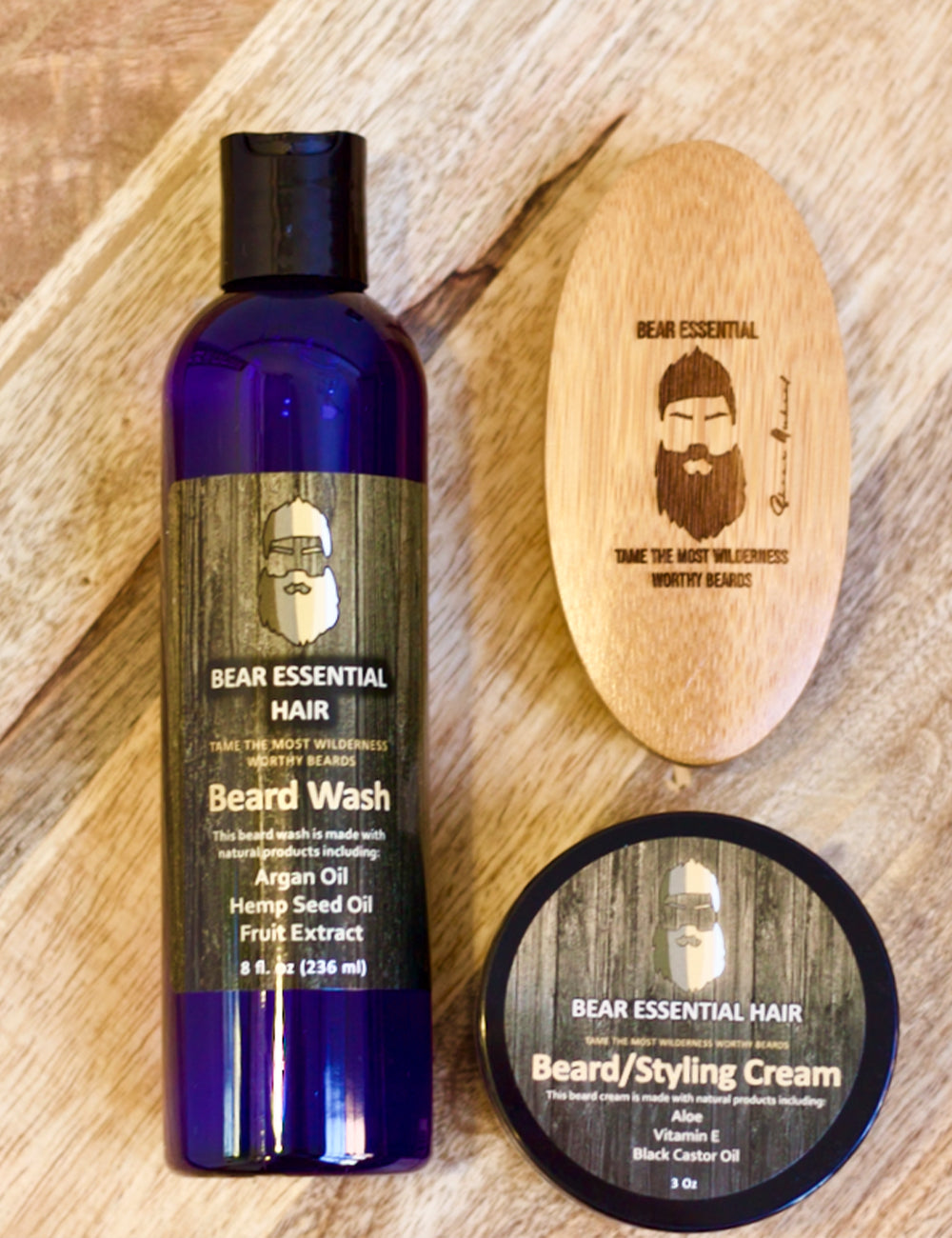 Bear Essentials Kit
$49.00
$42.00
All the products you need for a full, tamed, and sexy beard
Beard Butter: 3oz

Daily hydration that will relieve itchiness from dry skin. Great hold & tact to styles with ease, while maintaining softness of your beard.

Beard Wash: 8oz

Clean, tamed, and smooth base to start your day

Beard Brush : Brush through with Beard Butter to achieve desired look.

Clean, spicy smell & all-natural ingredients to keep your beard healthy and growing steadily.
Over 20% OFF
GO TO CART
GROW.
Using all natural ingredients, both Bear Essential Hair 's Beard Wash and Beard Butter Styling Cream are made to stimulate and encourage hair growth while providing immense relief during the itchy phase. Your once spotty, uneven stubble will be transformed into a full, luxurious beard (with a little bit of help from us.)

GET CUB COMBO
MAINTAIN.
Congratulations! You have an incredible beard, the envy of everyone at the bonfire. But what do you do when the cold weather dries out your face and you're constantly scratching like a bear against a tree? Or when you roll out of bed and can't seem to tame your whisker wilderness?

Never fear.

Just a small finger full of our Beard Butter Styling Cream will whip your beard into shape, making styling easy while keeping the luscious, soft texture intact. Just brush through with our Beard Brush and enjoy a clean, groomed, and manly look. Wonder how those guys in the photos get that look? Trust us, it's the product. No one looks that good rolling out of bed.
GET BEAR PACK
BEAR BEARD PRODUCTS
(by a guy with an amazing beard)
LOSE THE ITCH.
STYLE WITH EASE.
HYDRATE YOUR SKIN.

CLEANS.
SOFTENS.
STIMULATES GROWTH.

BRUSH.
TAME THE WILDERNESS.

Shipping Worldwide
100% MoneyBack Guarantee
". . . I'LL NEVER USE ANYTHING ELSE
"I have been a bearded guy for many years and have used a lot of beard products. With that said, the beard balm that Bear Essential Hair makes is by far the best balm I have used. I love the amount of hold you get with the balm while not losing out on the softness of your beard. I highly recommend Bear Essential to every bearded guy out there. I know I'll never use anything else."
- Ryan Juckett
"I WAS LOOKING FOR A NEW BEARD CARE LINE . . .
"I recently was looking for a new beard care line and was thrilled to come across your Beard Essential line ... I used the beard wash and cream on my beard and it was amazing. The smell was clean, fragrant, and comfortable. I already preordered my products and can't wait to get them. Great job on an amazing product!"

- Jason Verdone
". . . VERY CLEAN, YET MASCULINE
After an amazing haircut and beard trimming, Shane used his incredible beard wash to clean me up and finished by applying his superb beard cream. The first thing I noticed was how good each product smells. Very clean, yet masculine. The beard wash also has a slight tingling sensation that feels fantastic. The beard cream is perfect for me as I have a bit of an unruly beard! The cream made styling my beard easy and lasts all day."

- Roberto Lombardi
"Long Lasting Shine and an Amazing Fragrance! Bear Essential Hair's Beard Wash refreshes and cleans your beard, leaving it feeling softer to touch. The styling cream holds your look together while also smelling fresh and amazing.
Ed Marchiondo
Subscribe for newsletter
Get our upcoming news, products, and outreach programs